Just like Oprah who, some time ago made a tweet about her love for Microsoft Surface RT via an … iPad, Alicia Keys, who now works at Blackberry as a Creative Director of the company, made a tweet with lyrics of Drake via an … iPhone!
Although Alicia Keys was already given a Blackberry Z10, it seems that she prefers using an iPhone 4S as her personal phone, as we can see in this photo from Grammy's backstage.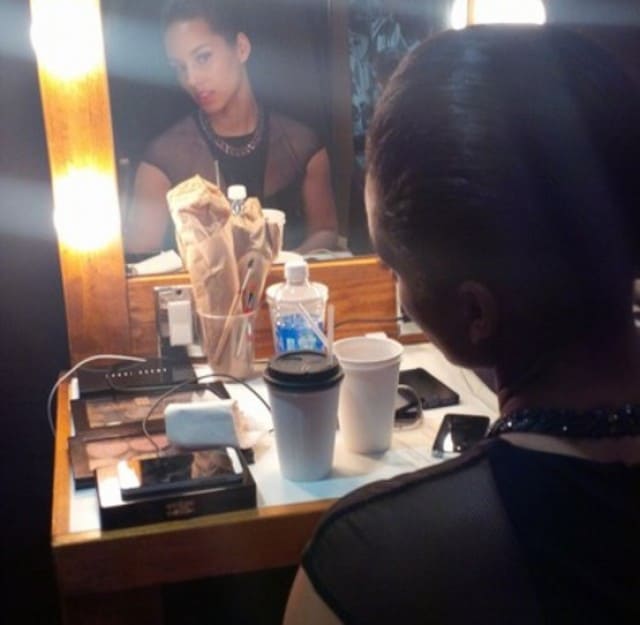 Nonetheless, the singer's official statement is that someone hacked her account and that she did not publish the tweet. Do you believe her? We surely don't!