The MWC 2013 is not only an event for smartphone announcements. Low price mobiles have "soul" too and are really valuable, enhancing the efforts of companies on focusing on developing markets.
Nokia, a company that, more or less, has a significant presence in such markets, continues to operate them loudly and with new announcements, among which stands out the Nokia 105, which costs only 15 EUR.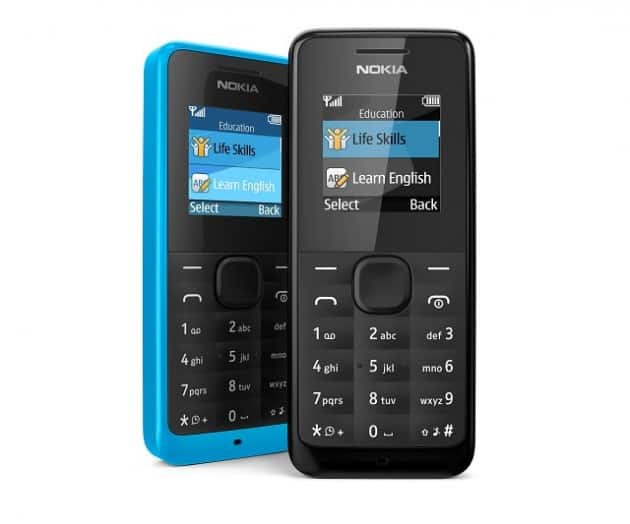 It is available in blue and black, and has a color screen, which makes it stand out from the rest devices of its mobile class. Successor to the highly successful Nokia 1280, the sales of which exceeded one hundred million pieces, the Nokia 105 is an ideal choice for someone who gets his first phone, and comes equipped with functions necessary for everyday life, such as radio FM, voice clock and flash light .
The keypad of the Nokia 105 is resistant to dust and water, while the time between battery charges can exceed one month.
Its availability starts about the first quarter of 2013 in China, Egypt, India, Indonesia, Nigeria, Russia, Vietnam and other markets in Africa, Asia-Pacific, Europe and Middle East, while its price is 15 (no taxes included).