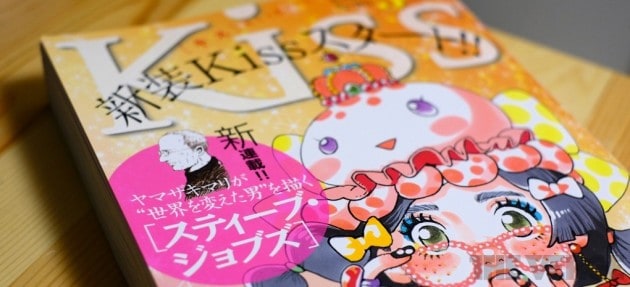 Steve Jobs seems to appear on a teen magazine in Japan, named Kiss, in a very special...manga!
The first images were leaked form the publish house Kodansha and you can find them all over the internet. The magazine in which you will find the first "episode" is already released on the newsstands of Japan today.
According to publishers that speak Japanese, the manga with the life of Steve Jobs is based on his biography which was released by Walter Isaacson and will be continued.
Check out the first pages of the manga created by Mari Yamazaki below.