The Chinese company Xiaomi, is well known for its remarkably fast Android device codenamed Xiaomi Mi2, that we saw recently in MWC 2013 over at Barcelona. This doesn't seem to be enough for its technicians though, since they just revealed the new improved Mi2, called Xiaomi Mi2S.
The super fast Android smartphone features a quad core Snapdragon 600 processor (1.7GHz) and according to official benchmarks held by the company itself and have been posted over at GSMArena, the upgraded Mi2 is utterly smashing Samsung Galaxy S4 in all the test results! As you can see from the readings the Mi2S is first in all benchmarks, something remarkable for a device that will cost almost 2/3 the price of Galaxy S4 when it gets released, in a couple of weeks time.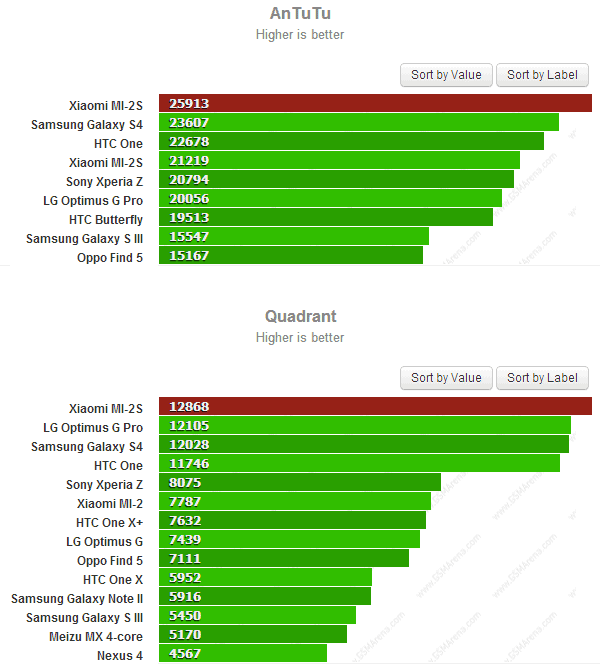 The Chinese super smartphone will be available in two versions, one with 16GB of storage and an 8.0MPixel camera and a second version with 32GB of memory and a 13MP camera. The first device will cost approximately 250€ and the second almost 280€! Both versions will sport a 4.3 inch IPS display (720p resolution) and Android 4.1 OS with custom UI. You can read more information regarding the device here.