We've said it several hundred times. It is not only important to discover the wheel. It is important to find new ways to use it and to adjust it. To hack it. So, Industrial Designer Tamas Fekete from Hungary did that and presents the re-inventing of the scissors: the scissors that can cut paper in a straight line, without ruler!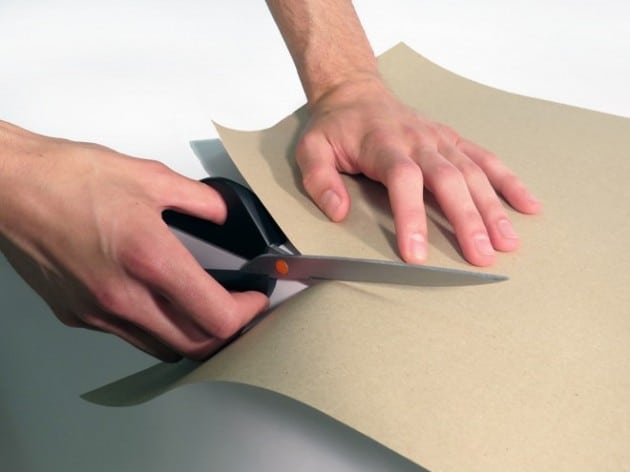 The scissors, or better, an earlier form of it, made its appearance for the first time in the region of Mesopotamia 4000 years ago. Since then, gradually over time, in Egypt, or in ancient Rome, or in the Middle Ages in Europe, its form changed and adapted to the needs of humanity. It is one of the oldest gadgets that we use as this tool is older than the fork, but younger than the knife. But, there was a gap in its modern version: if we wanted to cut paper in a straight line we could not do it with the conventional scissors. We had to use a ruler. Not anymore.
A young student in the University Moholy-Nagy in Hungary, Fekete had an assignment: to re-design an everyday object and he chose the scissors since he always got frustrated with the tools one needed in order to cut paper in straight line! With its handles being re-designed so that one always stands on a tablet and the other enables the use of three of our fingers (not two) that offers a lot of stability!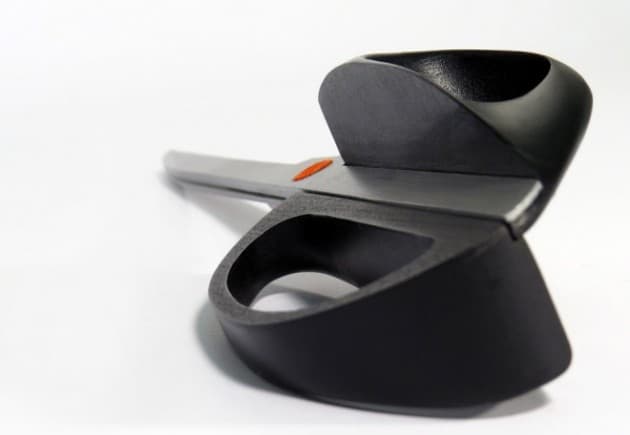 Fekete also made the outer part of each handle smooth, so that they do not "hurt" the tables they are used upon, but he hasn't managed still to solve one of its biggest problems: it cannot be used that easily by left handed people given the odd shape of its handles. But in any case it's really a very impressive tool redesigning, don't you think?