Portable devices are becoming increasingly popular. Today, a user – and until we get to the point of having a device that can do everything, for example a mobile phone connected to a dock with a keyboard and a mouse, on a larger screen, which would be strong enough to allow the execution of a minimum office application with ease – can have all these devices together on his laptop, smartphone or tablet. Although there has been significant progress, these devices have a common drawback, apart from some others I will not mention,the performance of the integrated speaker/speakers.
This is the reason why there are entire industries built around these devices, such as manufacturers of sound systems, headphones, speakers, etc. There is a demand for better sound quality, greater strength and flexibility. JBL, known for decades for commercial and high-end audio system manufacturing, has created a tradition in its field providing the most popular portable devices of the market with products that tend to enhance the users experience when they listen to music, when they watch movies and tv shows using their portable device. It has supported Apple products such as iPhone, iPad and iPod, by creating various docks. However speakers for any portable device are also manufactured (laptop, smartphone, tablet). The Jemble speaker set is engineered to enhance sound quality when you don't want to use headphones, and to offer the desired volume when listening to music when watching movies or when playing games.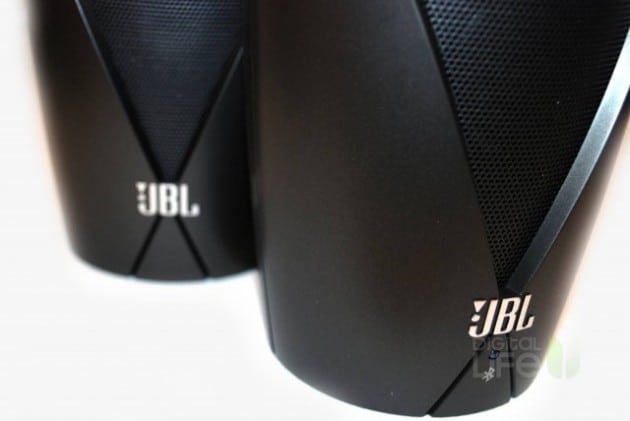 FIRST CONTACT
The 2.0 speakers JBL set, Jembe, does not use USB port for power, but has a conventional adapter. Of course the company, could have included a USB adapter in the package, but it is likely that the solution was too expensive or simply had to make compromises in performance. Whatever the reason, to use the kit, you need to be near a power outlet. Each of the speakers has 6Watt tension and the response frequency is between 80 and 20.000 Hz.
DESIGN
The company's approach to Jembe is really interesting. The two speakers look like small … Bongos. They might look big, but it's easy to fit them in your backpack if the transfer is deemed necessary. They definately aren't a portable speaker set like Flip wireless loudspeaker of the same company. Do not ever forget that they require power.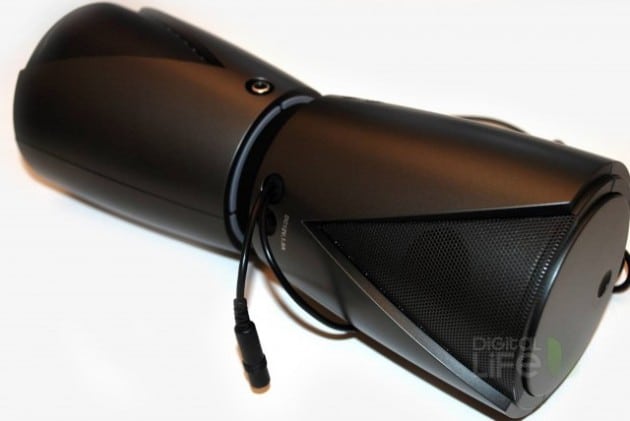 Talking about their appearance, both speakers have grid, and one of them has a particularly original rotary knob used for activating the device off, but also for controlling the volume. The handling is easy, smooth and highly accurate. The build quality of the speakers are made mostly of plastic, and their finish is above average, without being way too special. This seems to be a mainstream speaker set.
PERFORMANCE
When you first hear their sound, you realise that this is a pair of speakers whcih, despite their small size, they sound very loud! Their performance when watching movies or gaming is pretty good in my opinion, and it will not bother the casual user only the discerning one.
You can connect headphones or via the Aux-In, you can add more speakers (daisy chain)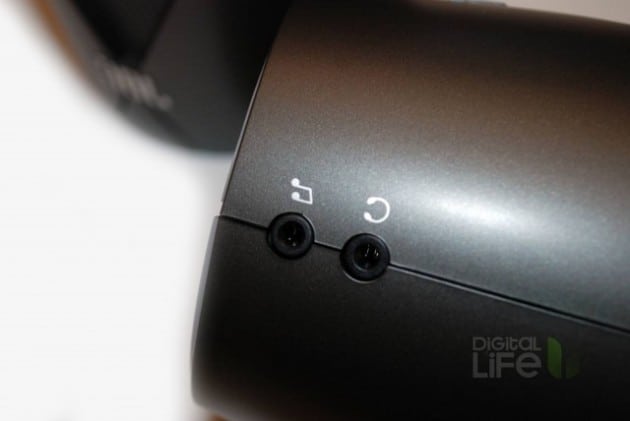 Also, when playing music, they can capture the essential tension and the needed detail one would expect from a set of JBL speakers and, only if you increase the volume over 60% – 70% in songs with multiple instruments and intense bass, you will realise that the sound is distorted. This happens mostly in rock or heavy metal songs. I did not notice the same happening when playing electronic or dance music or playing pop songs or loose rock where the performance was good, with no distortion and noise. Do not misunderstand me, the speakers are good, but I think that JBL could have done a much better job regarding of their "know-how", even in this relatively inexpensive speaker set. Generally, however,they're a pretty good set of speakers for their cost.
Very nice feeling of the rotary controller for increasing and decreasing the volume (and turn on / off the speaker). It is also quite accurate.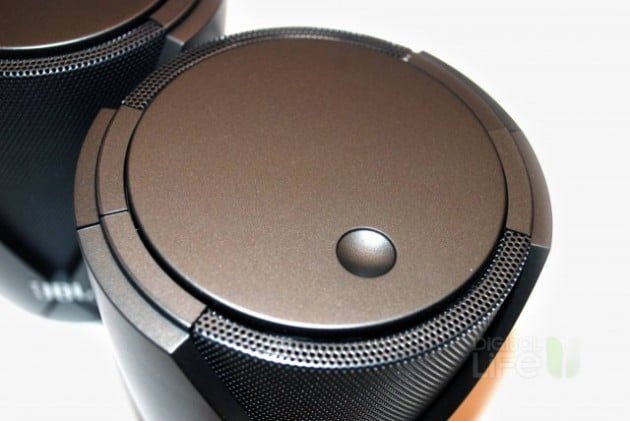 CONCLUSION
The JBL Jembe, is a set of speakers made for users who want more intensity than the one offered by the speakers of their laptop computer or wish to stream audio from portable devices wirelessly, such as from their tablet or smartphone. It is not the best I've seen, but the average user will get satisfied with it's performance.
If you are looking for a set that you'll combine with a PC and use it for watching movies, playing video games or listening to loud music, then 2.1 speakers are a better option for you. However,if you want something more "cuddly" in dimensions, with wireless capabilities to avoid confusion with cables, then Jembe 2.0 speaker set is a great solution.