It's time for Huawei with its Honor 2 model to enter our labs and stick with us for a really hard worked review. The device of course has been available in the European market for almost 5 months but I'm under the impression that it is going to be a huge seller thanks to its really affordable price and more than acceptable specs.
The device has a really nifty sheet of specs – especially when compared to its price- and if my sources are correct (they are of course), it is going to be launched in the Greek market at a price of just below 300€, a price well balanced when compared to other smartphones of the same range from manufacturers like Samsung, Sony and LG.
The aesthetics of Huawei Honor 2 of course can be considered as normal, standard or even better: conservative, since Huawei decided to "cut" something of its appearance in order to leave the pricing of the model unaffected. In any case, not much can be said on this matter, since the pricing of the model is really close to the Greek market limitations this time of year.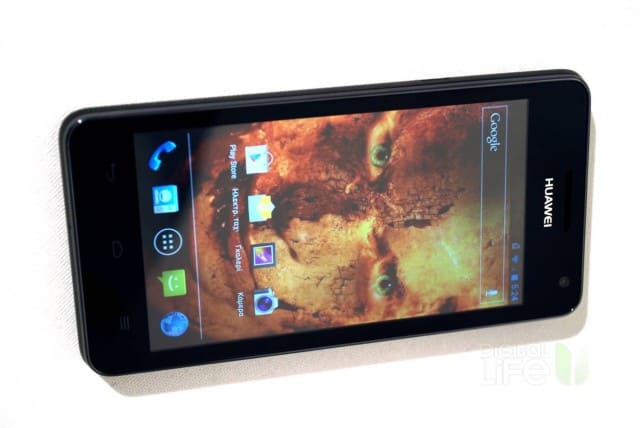 And to make you drool a little bit, have a look at some of the devices' specs that can blow your mind: Quad-core Huawei K3V2 processor @ 1.4GHz with a HiSilicon graphics sub-system (4 texture units). The K3V2 processor is accompanied by 1GB of RAM, 8GB of storage and a microSD slot for memory cards with up to 32GB of capacity. Its IPS LCD display has a diagonal of 4.5 inches, (720×1280 pixels) with warm coloring and exceptional clarity (326ppi). Both of black and white colors are being poorly depicted though, but the average user will hardly notice this.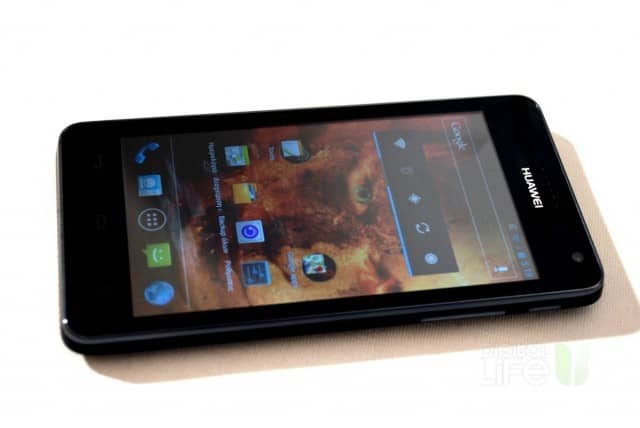 As far as its aesthetics are concerned, the Huawei Honor 2 looks quite ordinary and conservative – as we previously mentioned- but the true surprises lie under the "hood" of the device.
On the left side of the device, we can access the micro USB 2.0 slot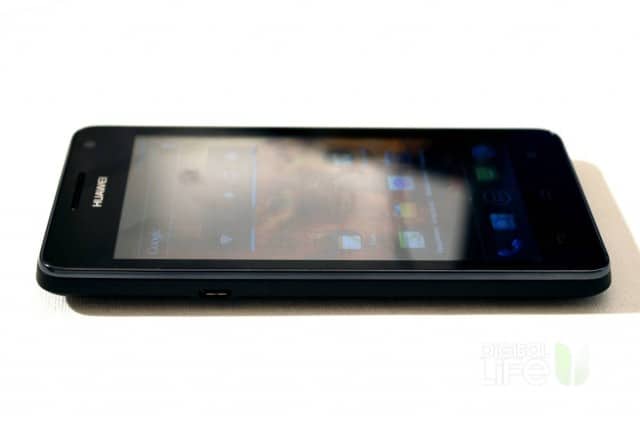 On the right side we can find the audio buttons as well as the On/Off button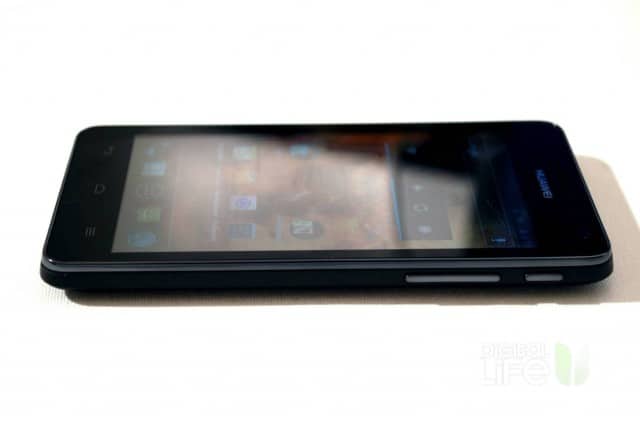 On the top side we can see a conventional 3.5 mm jack for audio
Huawei Honor 2 packs a front camera for video calls with a CMOS sensor (1.3MPixels) that is capable of 720p (30fps) video recording. It's not something mind blowing of course but still it gets the job done with no problems.
On the front side you can use the 1.3 MPixel camera for video calls. It can also record 720p video @ 30fps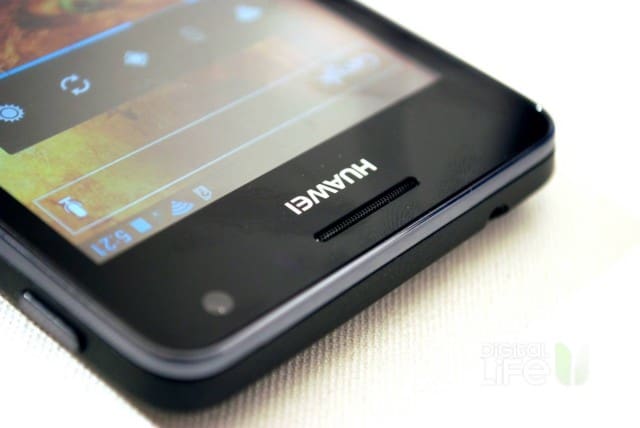 The main camera lies on the back side, accompanied by a double LED flash, boasting a BSI sensor (8.0MPixels) with the ability to shoot 1920 x 1080 pixels @ 30 fps as well as photos with maximum resolution of 3264×2448 pixels with HDR feature. It supports auto-focus, geo-tagging, touch focus and face detection features and it did quite well, judging by the devices' price. Have a look at our camera samples and you'll see what we mean.
On the back side, the 8.0 MPixel camera with HDR support can record full HD videos (1080p) @ 30fps, while being accompanied by a double LED flash!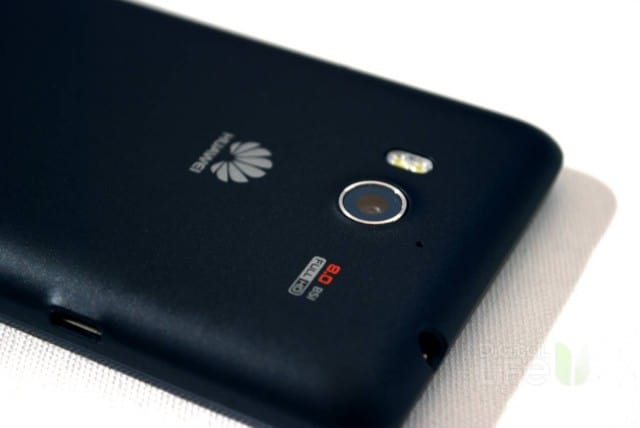 The camera software offers certain interesting features such as filters and visual effects that will surely satisfy even the most demanding user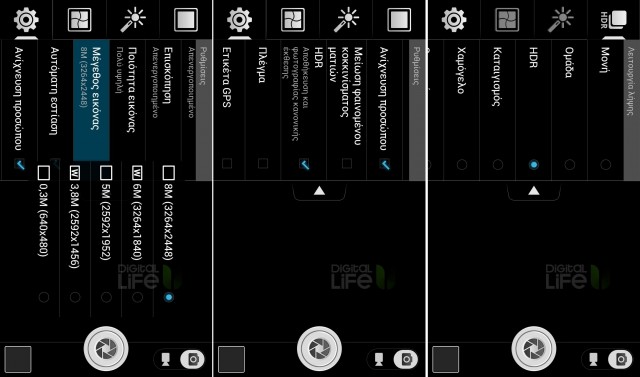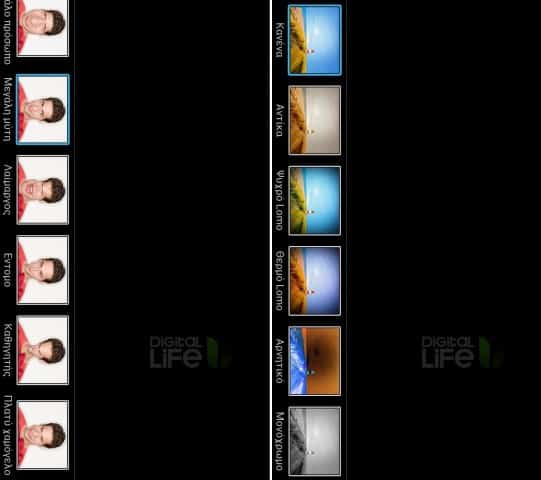 In general the camera did really well, judging from the fact that this is a mid-range smartphone we're holding in our hands. It offered vivid, convincing colors with high detail both in photo and video shooting.
8.0 MPixel photos
6.0 Mpixel photos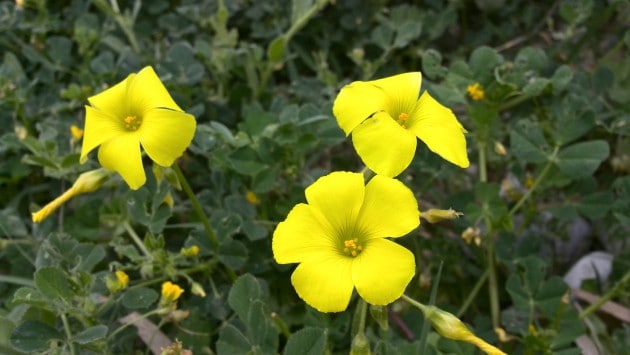 1920 x 1080 pixels video sample
On the back side of Honor 2 we can also find -not one- but two speakers offering stereo sound with really good bass but low clarity. I was really impressed though with their sound level which was really high when compared with other handsets in the Greek market!
2 stereo speakers for… really loud sound!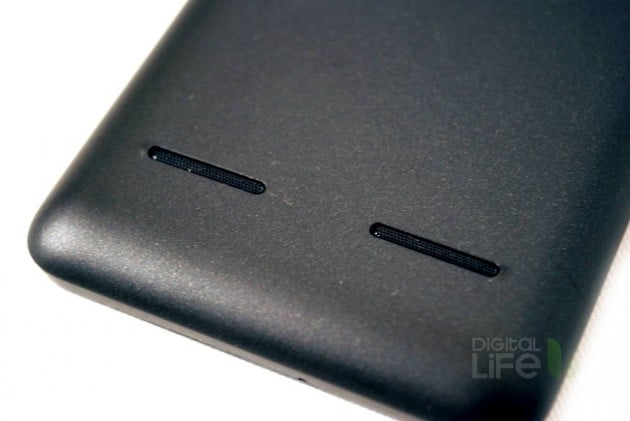 If you think we're done with the tech specs of the device better think twice. Huawei Honor 2 packs almost any type of sensor available in the market today (accelerometer, gyro, compass, proximity), WiFi (802.11b/g/n), Bluetooth 3.0 με A2DP, GPS (with A-GPS, Glonass support), DLNA,WiFi hotspot, FM radio and a micro USB 2.0 port.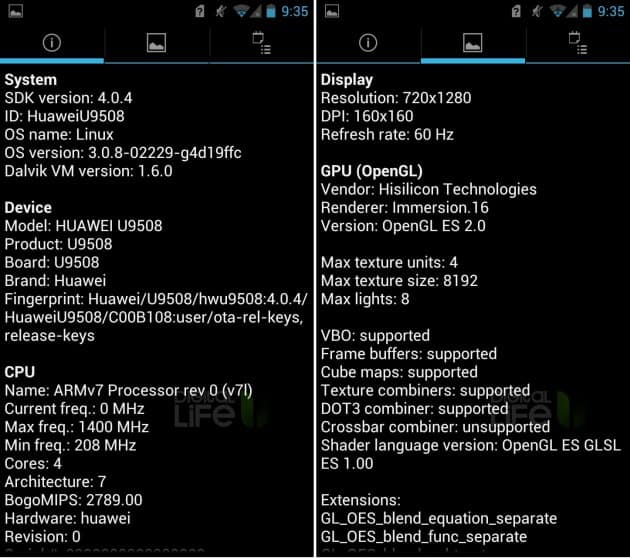 On the front side of the device we can locate the classic buttons: menu, back and home button, while if you keep pressing the Home button you can get access to the device's task manager.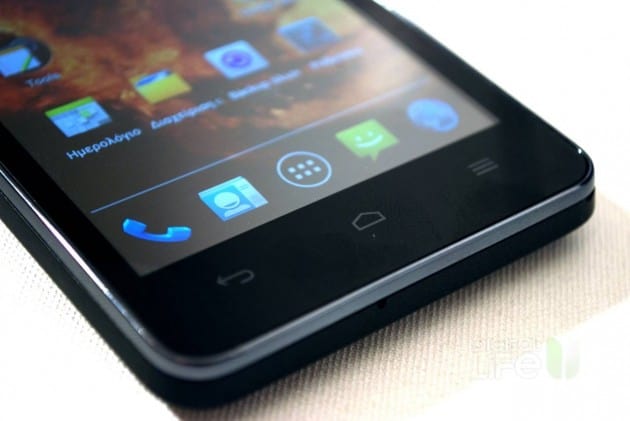 The back side of the device is made out of plastic – offering a relatively nice feeling- and it can be removed, in order to gain access to the SIM card slot, the micro SD slot and the 2230 mAh Li-Pol battery.
You can remove the back side of the device, to gain access to the SIM-slot, microSD slot and battery compartment.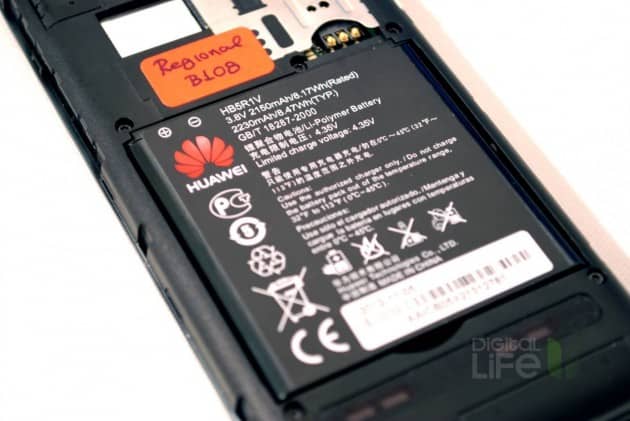 The Li-Pol battery offers decent capacity for a smartphone of this type and can last for almost a whole day of hard work (email, social media updates, notifications etc.)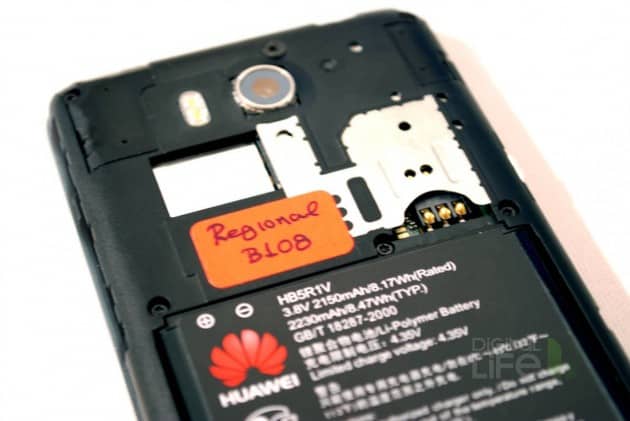 Have a look at the benchmarking results of Huawei Honor 2 and gasp at its amazing results
The device is based on the Android 4.0.4 OS and offers a quite comfortable ride in the UI, with certain lags but nothing you haven't seen before. We didn't have any problem in games we played or during full HD video playback but still we would have preferred the Honor 2 with a more recent version of the Android OS (Jelly Bean that is) and not Ice Cream Sandwich, given the fact that the device was launched almost six months ago!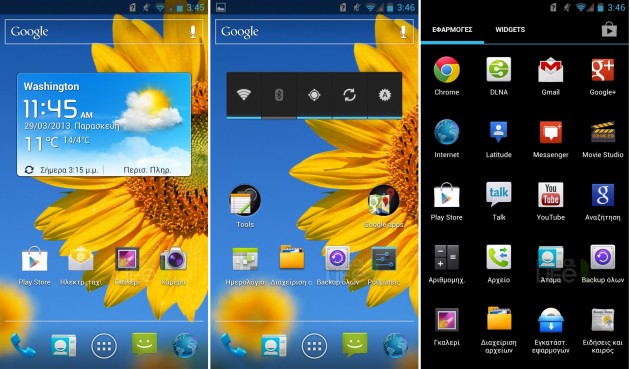 On the inside you'll see a lot of applications including Security Guard and Backup All which are great.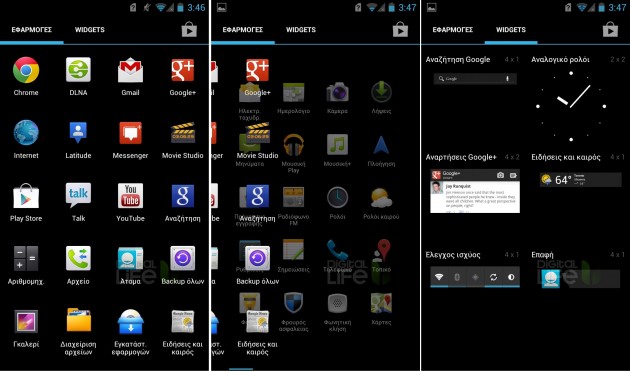 So… the conclusion. What can we say? Well I urge you to go and see the device up close and personal if you are willing to spent almost 300€ to get it. I'm under the impression that you'll not find another device with these specs and pricing at this time of year in the Greek market. Of course you're sure to find other smartphones in the near future with similar specs and features but at the time of this review, I believe that Huawei Honor 2 is one of the "best value for money" phones I've ever laid my hands on, offering a quad-core processor, decent camera, stereo sound and a 4.5inch HD display!