Well what's the best way to sell a Fiat 500 Abarth Cabrio? The help of an elaborate body painting perhaps and some hot girls around it?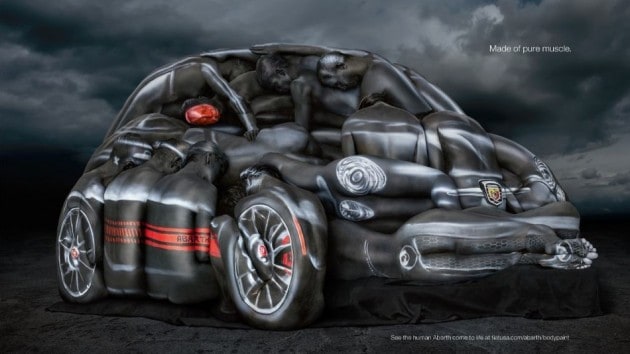 The aforementioned idea comes from the product managers of Richards Group that hired artists and a well known boy painter to create a work of art that resembles the Fiat 500 Abarth Cabrio car! No it's not created using Photoshop but a creation by Craig Tracy who insists that this is the most intriguing, fun commercial he has ever taken part to.
The image is part of an ad on the next "Body Issue" of ESPN the Magazine. According to the people responsible behind the commercial, the team spent days to organize how the women would stand and pose, in order to create this masterpiece. Some love it, others just hate it.
In any case have a look at the backstage of the shooting…