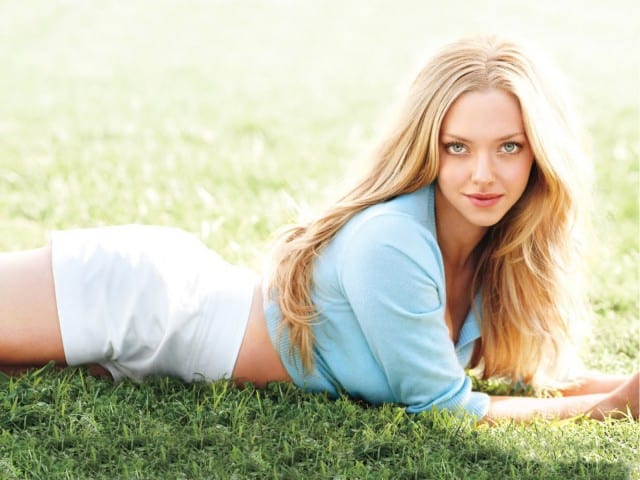 * She was born in Pennsylvania US, in 1985
* She used to be a "child model" and set off her career by playing in soap-operas, such as  Guiding Light and All My Children.
*When taking her first job as an actress, she was fired as highly untalented…
* Her  "breakout" role came with Mean Girls.
* The lines from Mean Girls, is something she can still recite by heart
* She made a special appearance in TV series Veronica Mars, and Tom Hanks'  Big Love.
* Her first leading role was at Mamma Mia!, which was her first major success. (5th movie in revenue for 2008).
* Then came along Jennifer's Body, Dear John, romantic thriller Chloe and the romantic comedy,  Letters to Juliet.
* "I used to live, eat and sleep according to a strict workout schedule. I couldn't feel well if I was not working out. After quite a while I realized it was waste of time"
* Red Riding Hood received bad reviews, yet, it has done well in box office (90 million)
* «I'm very romantic as person. Romance is about life in general. On earth beauty, life, time, nature, travelling and history".
* Her relationships include  Dominic Cooper, Alexander Skarsgard and Ryan Phillippe.
* People Magazine's included her in the list of the most good looking people of 2010, even without make up.
* Έχει δηλώσει πως υποφέρει από άγχος και κρίσεις πανικού.
* Ο πιο πρόσφατος πρωταγωνιστικός ρόλος της ήταν το In Time.