It looks like all manufacturers and network providers have finally understood that in order to have huge sales, you must learn what people want from each device! Users now ask for affordable devices that are at the same time powerful and efficient! We used to laugh when we read these 3 words together into one sentence but today it's reality and one of the devices that can prove it, is Vodafone's Smart 4G!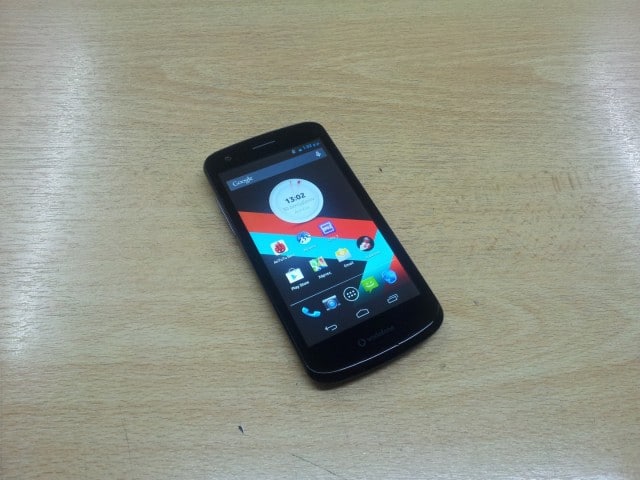 Build, design, specifications
From the first time one gets this device in his hands, the impressions are excellent. Vodafone's Smart 4G is built from cheap plastic but has a matte finish in the back and another plastic part besides the display of the device. No, it's not a deal breaker, its design didn't bother us in any way but it did have a significant glaring effect in its display. In any case Vodafone's 4G is well built, but this black edition looks a bit boring, especially when compared to devices from competitors.
On the front side we can see the speaker and the front facing camera, along with a light sensor and a 3 colors LED for notifications. There's also a hardware key on the side and the volume rocker on the other side. On top of the device we get to see the audio jack and a micro USB slot. On the back side the main camera is noticeable from… distance (but surely protected from scratches) along with a single-LED flash, the second micriphone, and a speaker. Both microSD and microSIM slots are placed behind the back cover of the device but you have to pull out the battery if you want to eject the SIM card.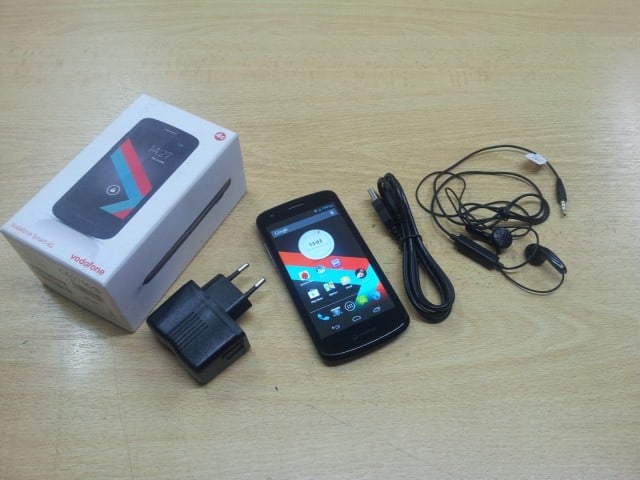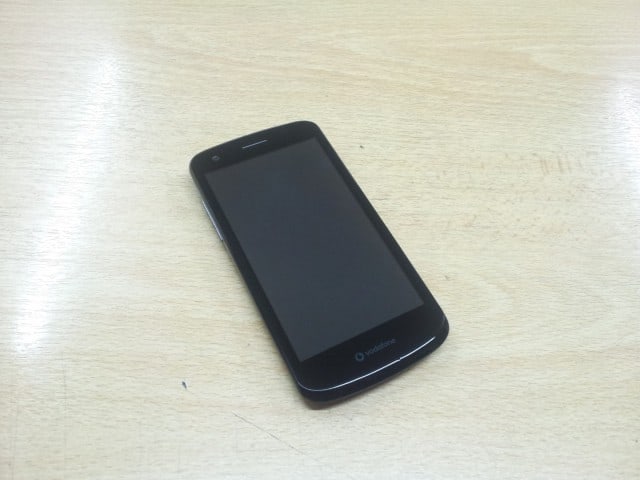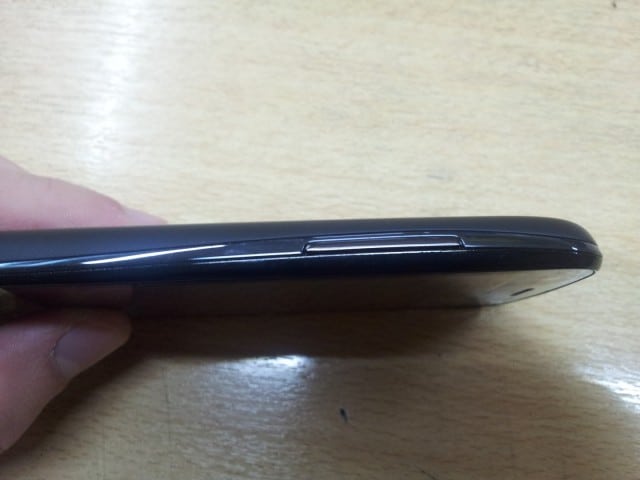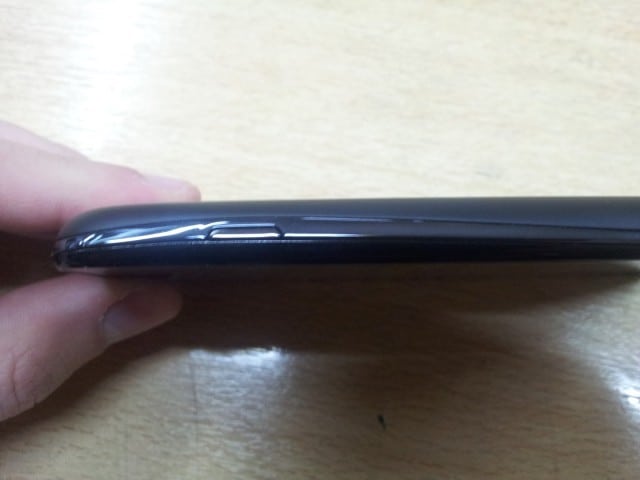 The IPS display offers a 4.5 inch diagonal, with 540 x 960 pixels resolution. It's quite impressive but I would like it to be a but brighter especially under direct sunlight. The automatic brightness works OK and the displays response is adequate.
A Qualcomm MSM8930 SoC (Snapdragon 400) is responsible for the power of Vodafone's 4G. It packs two Krait 200 cores @ 1.2GHz and offers 4G/LTE compatibility along with an Adreno 305 GPU. It works together with 1GB of RAM, offering wuite acceptable speed and semi fluid animations in the UI. The device has 8GB of storage along with a microSD slot.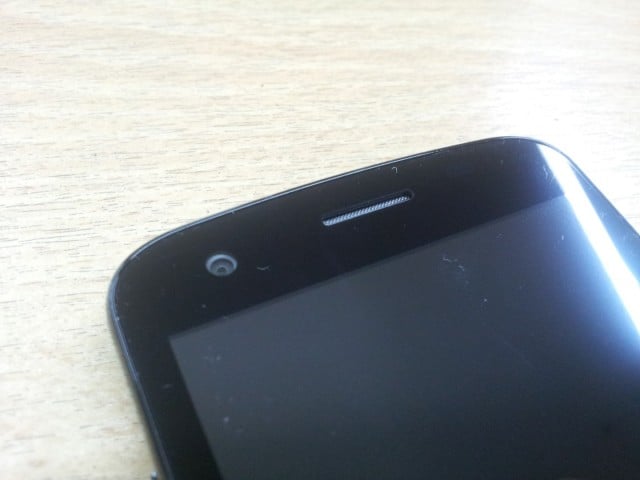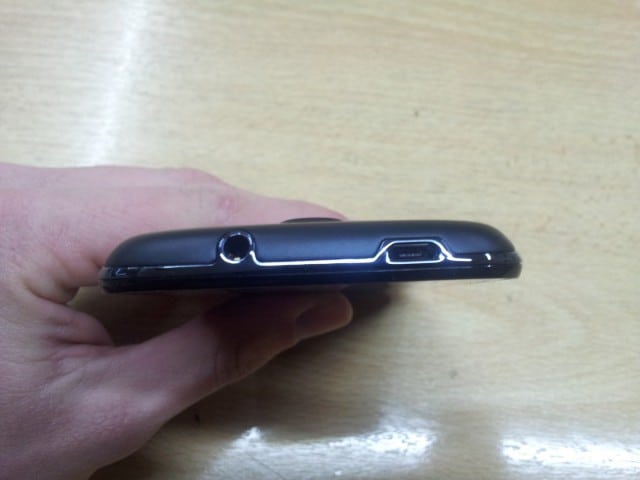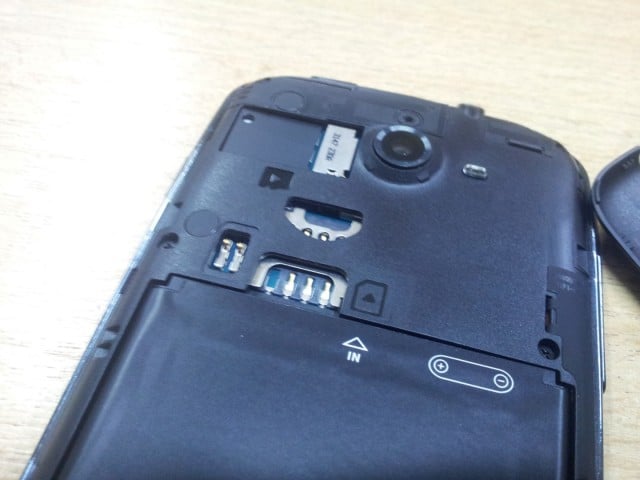 Vodafone's Smart 4G also offers GPS with A-GPS support, Bluetooth, NFC and can turn into a Wi-Fi hotspot, while its Li-Ion battery has a capacity of 1880 mAh. The front facing camera has a maximum resolution of 1MPixels and the main camera can shoot 8.0MPixel photos. All of the above combine perfectly with the price of the device (199€) – especially from the moment it supports 4G/LTE speeds!
Software and benchmarks
Don't worry, Vodafone Smart 4G is a swift device with quite acceptable specs. It runs on Android 4.2.2 without significant additions from Vodafone (apart from some normal apps like (Cloud, Updates, My Web, Protect by McAfee) and offers fluid animations in the UI. We spotted a few lags but only when we pushed the device to the limit but even then they were not worth mentioning. Oh and in case you were wondering it scored almost 13.500 points in AnTuTu benchmark.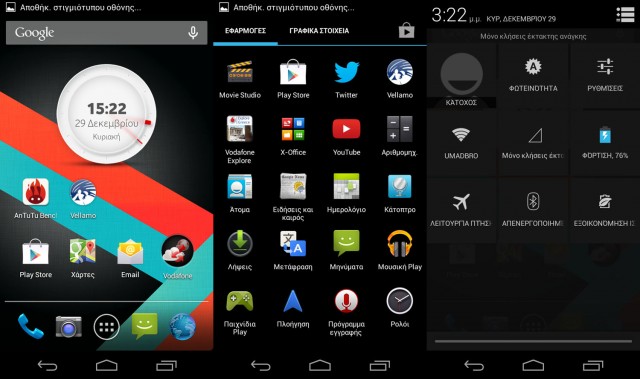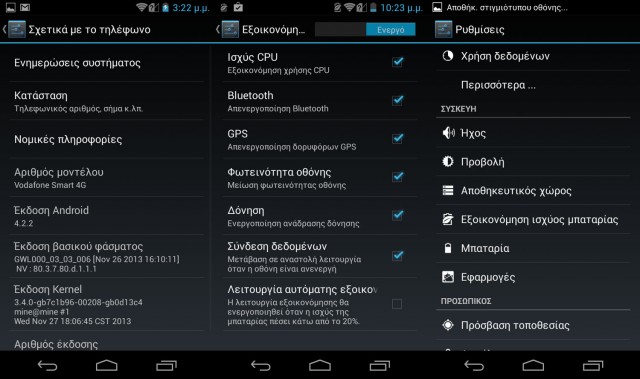 On the lower part of the display we can spot three softkeys (Back, Home and Task Killer), while if you keep pressing Home button you get Google Now service. Note that all quick toggles from the status bar drop down menu transfer you to the selected Settings tab and when you rotate the device in landscape mode these three softkeys are being transferred to the side of the device.
Among the extra apps of the device we noticed X-Office app, two utility apps (Flash light and Mirror), ES File Explorer and Currents if you want to read your feeds with the best possible way and others. You can use the device's DLNA compatibility to stream content to other compatible apps and in Settings you will find Energy Saving feature but unfortunately not an FM Radio app!
Camera, Sound, battery life
The front facing camera of Vodafone's Smart 4G isn't worth mentioning, you understand that. The main 8.0 MPixels camera has the stock Android interface with just the basic options. Its photos are quite acceptable but not something worth mentioning all the time. In any case the device packs an affordable camera that shoots photos with certain amount of digital noise and some distortion some times. It has a single LED flash that… does the best it can in night conditions but don't rely too much on it.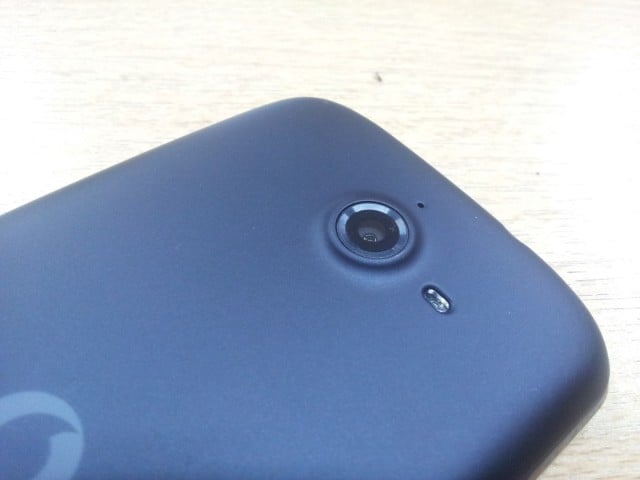 The main camera can record HD video (720p @ 30 fps) but its quality isn't that impressive. It does record HD video but don't expect miracles nor exceptionally impressive results! In other words, OK we're happy the device packs an 8.0MPixel camera but you cannot rely on it for quality photos or videos. Note however that it records stereo sound in its videos.
The sound from the speaker is quite clear and with acceptable volume and the same we can say for the rear speaker of the device. Even in maximum volume it doesn't distorts sound and we were quite pleased from its quality during video (or movie) playback.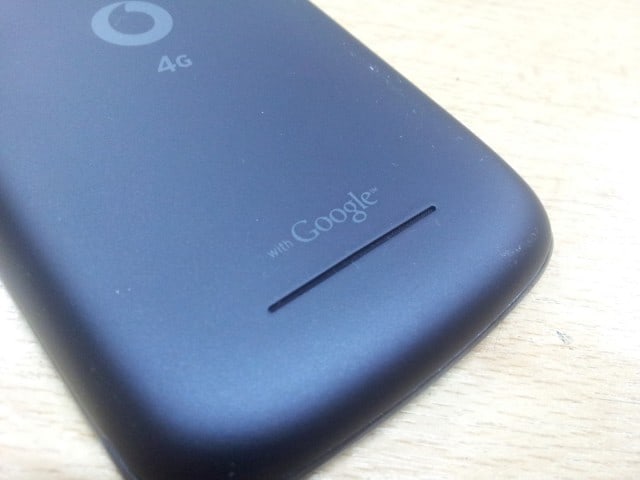 We conclude this review with the battery time of the device that was a pleasant surprise. We new obviously that the IPS display and the hardware of the device would't be that energy consuming but all in all the 1880 mAh Li-Ion battery made us sometimes to… wonder about its true power. Nevertheless Vodafone's Smart 4G was able to last for 6 hours of continuous video streaming through YouTube, so this means that it will live through a whole day of hard work and perhaps a second day if you don't use it that much. Don't forget, you can always turn on the energy saving feature of the device that will allow for the energy consuming specs (GPS, Bluetooth, WLAN, vibration, 4G) to deactivate automatically in order to save battery life when battery levels reach 20%.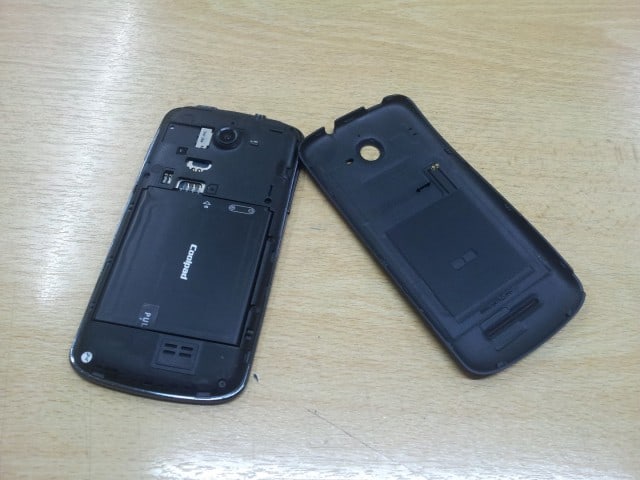 Hands down, the device is value for money, especially for its price. It's the cheapest 4G model in the market and we believe that it's fully eqquipped in almost every aspect of its hardware, excluding the camera (we would like it to have a more efficient lens). It looks like a cheap smartphone (made out of affordable plastic materials) but on the other hand it's really snappy and offers 4G support, great battery life and acceptable sound levels. There are only a few smartphones (in the price range of 150-200€ ) that can compete with it and surely it could be a hugely better device if 1-2 things were different. In any case if you're looking for a cheap 4G smartphone then this is the device to have!
You can find more info regarding Vodafone Smart 4G in its official webpage.