We love seeing new and smart versions of dull tools we use every day. This is called creative hacking, or, "seeing things differently".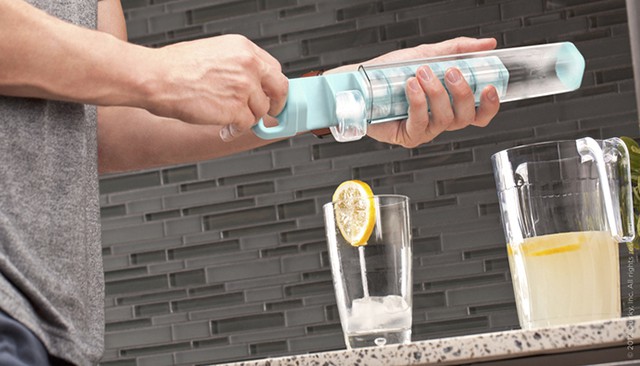 So, this is the case of the Cube Tube. It's a tube with a vertical ice tray, designed to host 14 ice cubes. The creative team is called Jenson, and for now they are looking for sponsors on Quirky, while already moving forward with producing ice trays of elastic silicon, safe to store food in, so users can make ice cubes.
This way, Jenson solve two problems. First of all, the problem of leaking water when we try to carry a typical ice tray from the sink to the fridge. And second, when we want to use these ice cubes, and they shoot out towards all directions, when we try to remove them from the tray.
Ain't it brilliant? This product is not yet available in the market, but we expect it will be. We think it's worth it. Enjoy the photos.
Source : The Laughing Squid