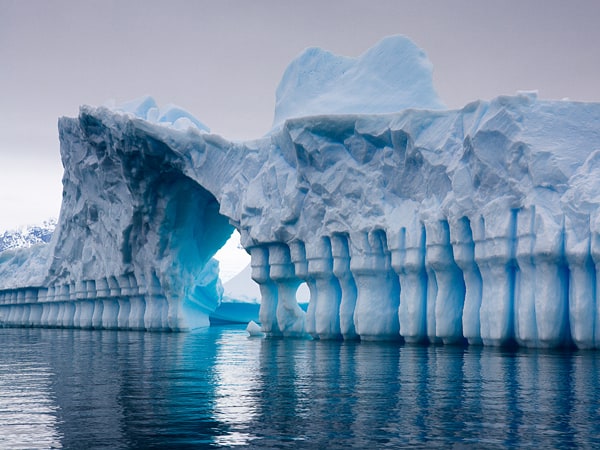 Fairytales talk about Santa Claus living in the North Pole. However, we claim that Santa Claus lives somewhere else. Antarctica. The reason we believe this, is these photos by National Geographic, that specifically depict this amazing iceberg, in Pleneau gulf.
It is located south of the south part of the American continent, on one of the first islands on the biggest frozen continent on our planet.
In our imagination, this iceberg is the entrance to the house of Santa Claus, and it could not be more grand than this. Don't you agree?
You can view the rest of these amazing photos from the collection of National Geographic, here.