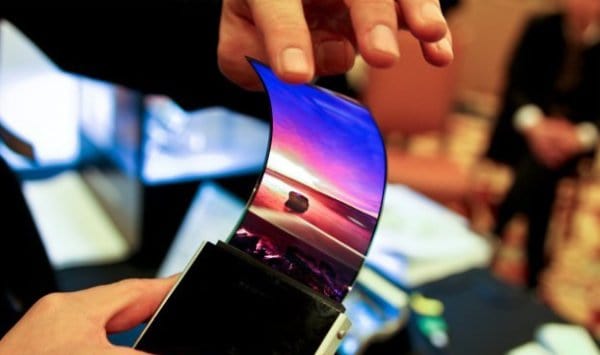 According to a report from the OLED Association, Samsung Galaxy Note 3 will be on show at the IFA 2013 Berlin show in September, and its flexible (!) screen could be one of the phone's most talked features. If what the OLEDA suggests is correct, the display of the Galaxy Note 3 will be  made out of a thin plastic material that is not only shatterproof, but also lighter and thinner than current glass substrates.
The same rumors suggest that this display will be similar to the Youm displays that were showed off during CES2013. However, that doesn't mean that the Note 3 will necessarily feature a curved screen like the prototypes we've seen so far. The screen is more likely to maintain a flat shape.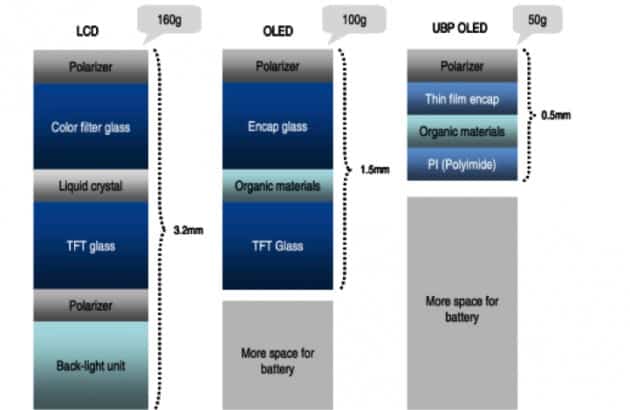 Whilst the screen of the Note 3 is said to be an inch larger than the Note 2, a plastic substrate would make it much thinner and lighter than its predecessor. According to a diagram by the OLEDA, a plastic-based screen would be half the weight of a glass-based OLED panel and an amazing less than a third the weight of a similarly sized conventional LCD displays. In addition, moving to plastic would enable massive weight reductions, potentially enabling manufacturers to use heavier batteries without making phones huge in weight!
However, it looks like there's a catch, since OLEDA insists that Samsung is won't be able to deliver full HD RGB resolution on plastic, thus being unable to support Samsung's massive display requests. The Note 3, while not as popular as the Galaxy S4, is likely to sell tens of million of units, making it crucial for Samsung to ensure a steady supply of displays. Therefore, it's possible, says the report, that Samsung will only sell the plastic-based display version of the Note 3 in certain markets, offering versions with a conventional, glass-based display in most markets.